AUGUSTINE KOFIE, "Innerfold Overwhelm" (Artist's Proof)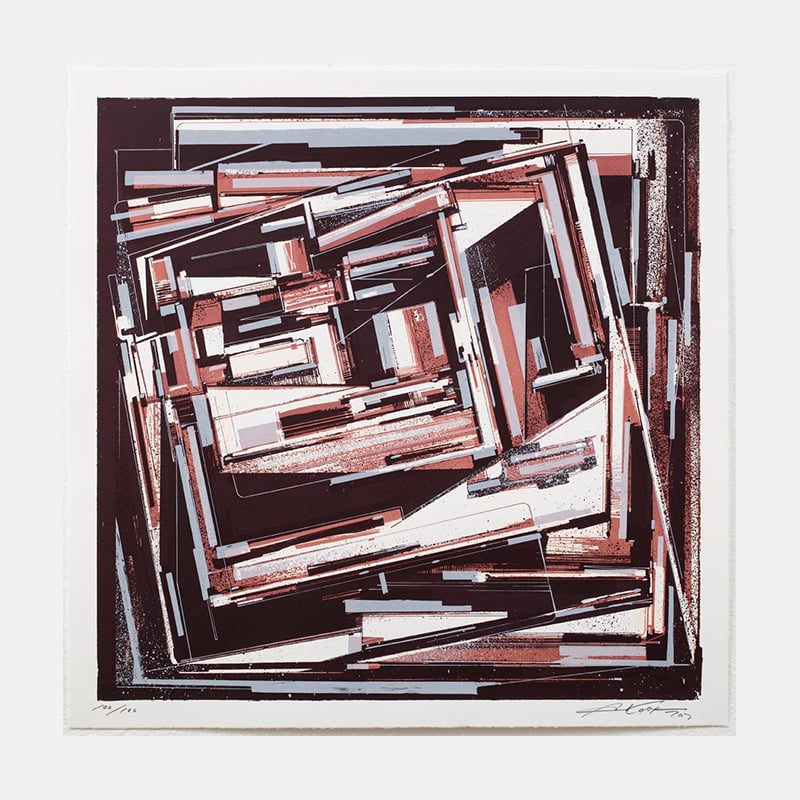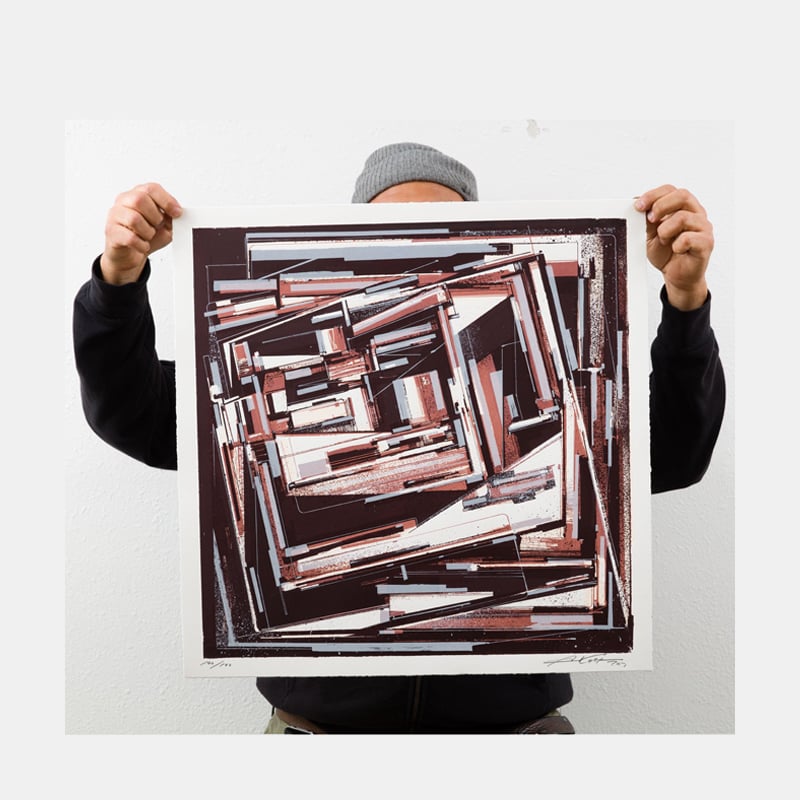 Nous avons eu la chance de retrouver dans notre coffre à trésors cet été quelques exemplaires de ce print d'Augustine Kofie édité en collaboration avec Jonathan LeVine en 2017. Attention, très peu d'exemplaires disponibles !
Description
- Épreuves d'artistes signées et numérotées sur 5 par l'artiste ;
- Sérigraphie 4 couleurs sur papier fine art Coventry 290 g ;
- Dimensions : 60,9 x 60,9 cm ;
- Prix : 200€
- Non encadré
Emballage et expédition
Nous emballons toutes nos œuvres avec le plus grand soin et les précautions sanitaires qui s'imposent. Elles sont expédiées par colis suivi et assuré.
N'hésitez pas à nous contacter pour obtenir le catalogue pdf des œuvres disponibles d'Augustine Kofie.
—
Edition Details
4 color hand-pulled Serigraph on 290gsm Coventry rag fine art with deckled edge
Artists Proofs signed and numbered on 5 by the artist
24 x 24 inches
Shipping
Rolled carefully in a tube then packed in cardboard box.
Shipping costs include handling, packaging, insurance and delivery.
Nota bene
- All sales are final.
- Our prints are sold unframed.
- You can not chose the number of your edition.
- We do not provide Certificates of Authenticity for prints.
- See our Terms Of Sales for more infos.