ÉRIC LACAN - Madone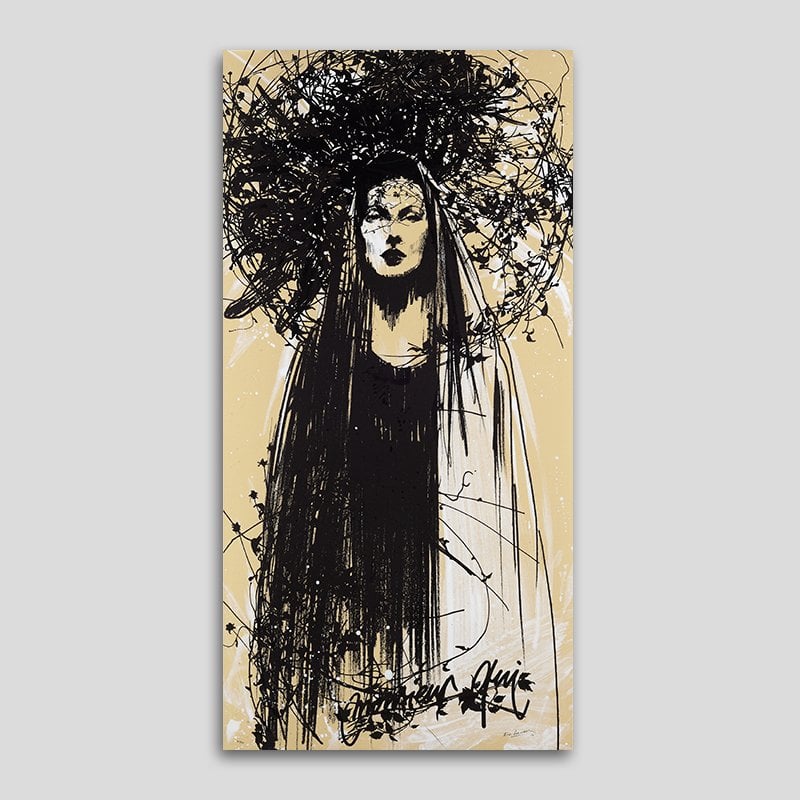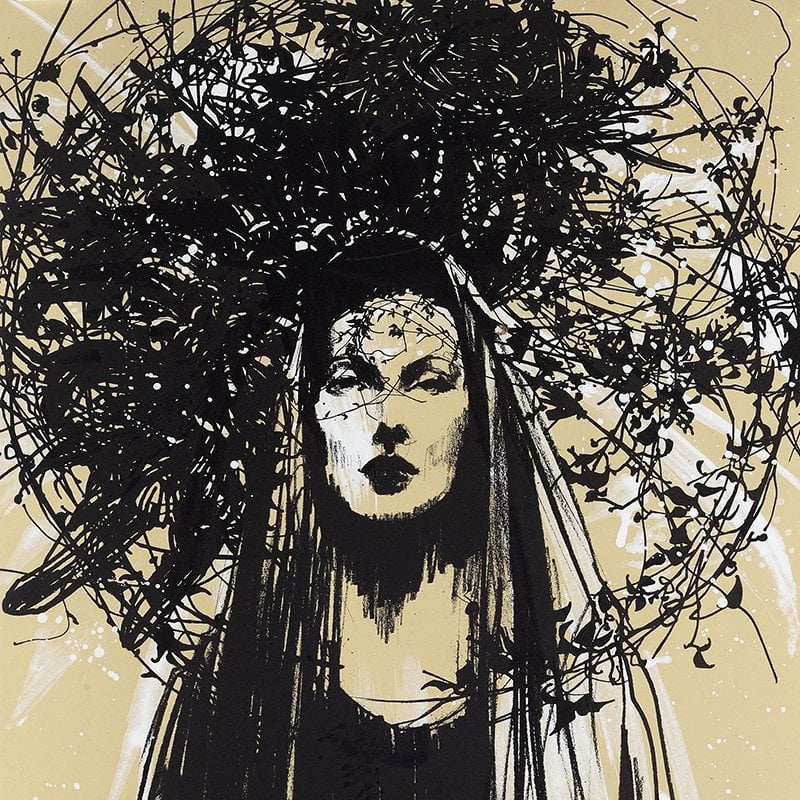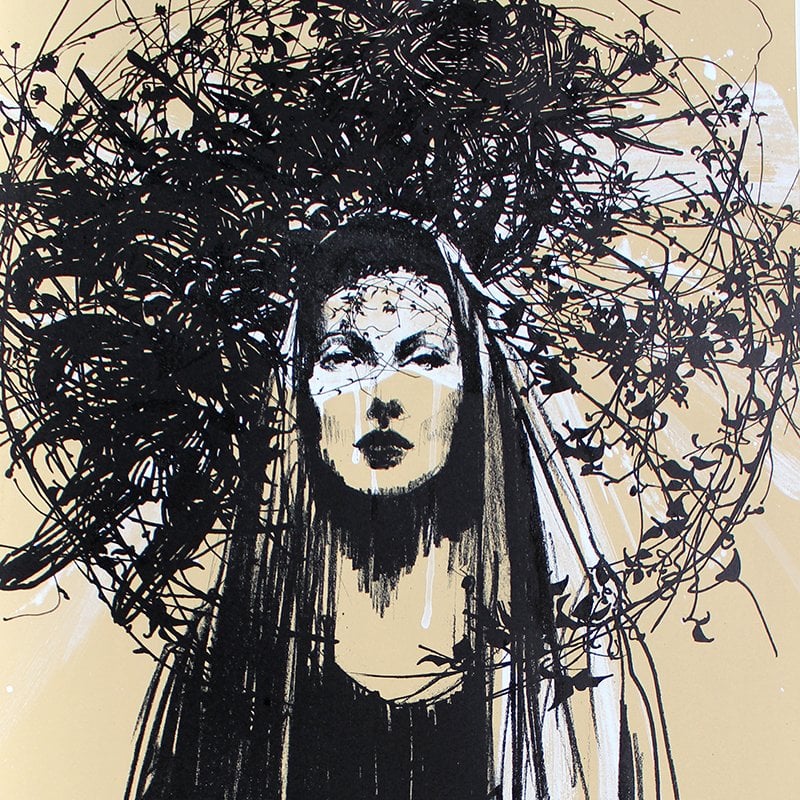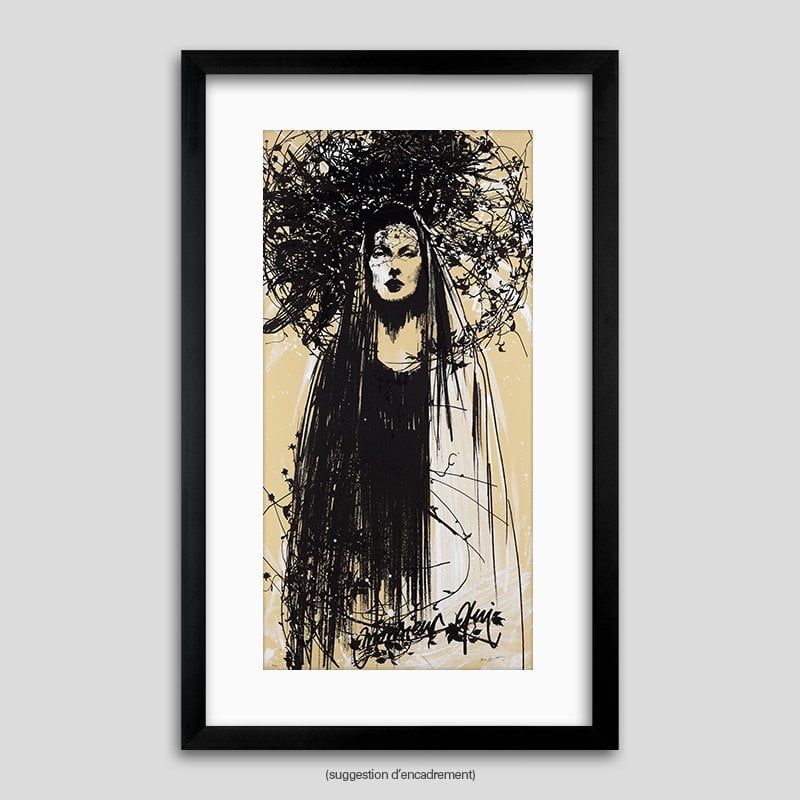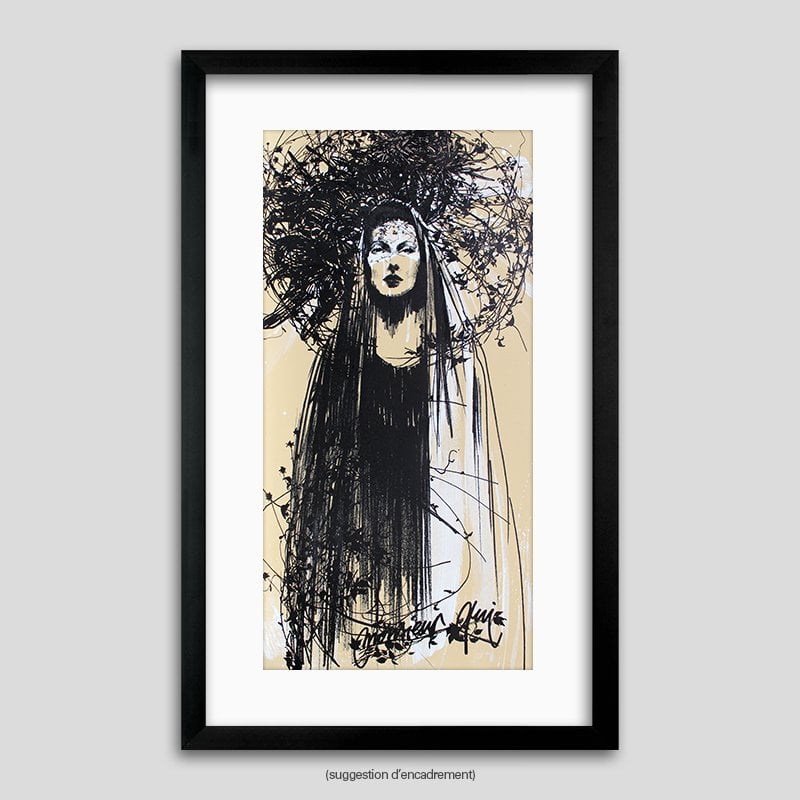 Description
Lithographie originale (atelier Idem), 100 x 50 cm, 2014
Tous les exemplaires sont uniques, numérotés et signés et rehaussés en blanc à la main par l'artiste. Le tirage est sold out, il s'agit ici de Printers Proofs numérotés sur 11.
Emballage et expédition :
Nous emballons toutes nos commandes avec le plus grand soin et les précautions sanitaires qui s'imposent. Elles sont expédiées via Colissimo, remis contre signature et avec assurance.
Nota bene
- Toute vente est définitive
- Nos prints sont vendus non encadrés
- Vous ne pouvez pas choisir votre numéro
- Nous ne fournissons pas de certificat d'authenticité pour les prints
- Prenez connaissance de nos conditions générales pour plus d'informations
N'hésitez pas à nous contacter pour obtenir le catalogue pdf des œuvres disponibles d'Éric Lacan.
—
Description
Original lithograph (atelier Idem), 100 x 50 cm, 2014
The run is sold out. We propose here the last copies of the Printer's Proofs.
Each copy is unique, hand signed and numbered with additional white paint hand made by the artist.
Shipping
We pack all our limited editions and original works with the utmost care and the sanitary needed precautions. Our edition limited prints are rolled carefully in a tube then packed in cardboard box. Our shippings are with tracking and insurance.
Nota bene
- All sales are final.
- Our prints are sold unframed.
- You can not chose the number of your edition.
- We do not provide Certificates of Authenticity for prints.
- See our Terms Of Sales for more infos.
Feel free to contact us to request the PDF catalogue of the available works by Éric Lacan.